Need Help?
Please Feel Free To Contact Us. We Will Get Back To You With 1-2 Business Days.
info@example.com
(888) 123-4567
Download
Company White Paper
1.30 MB
Company Media Kit
1.22 MB
Award-Winning Mobile App Development Company in Bangalore
Remarkable mobile app development company in Bangalore, helping businesses to achieve business objectives by integrating innovation-led technologies and functionalities. We are one of the leading mobile app development company in Bangalore that provides exceptional mobile app development solutions.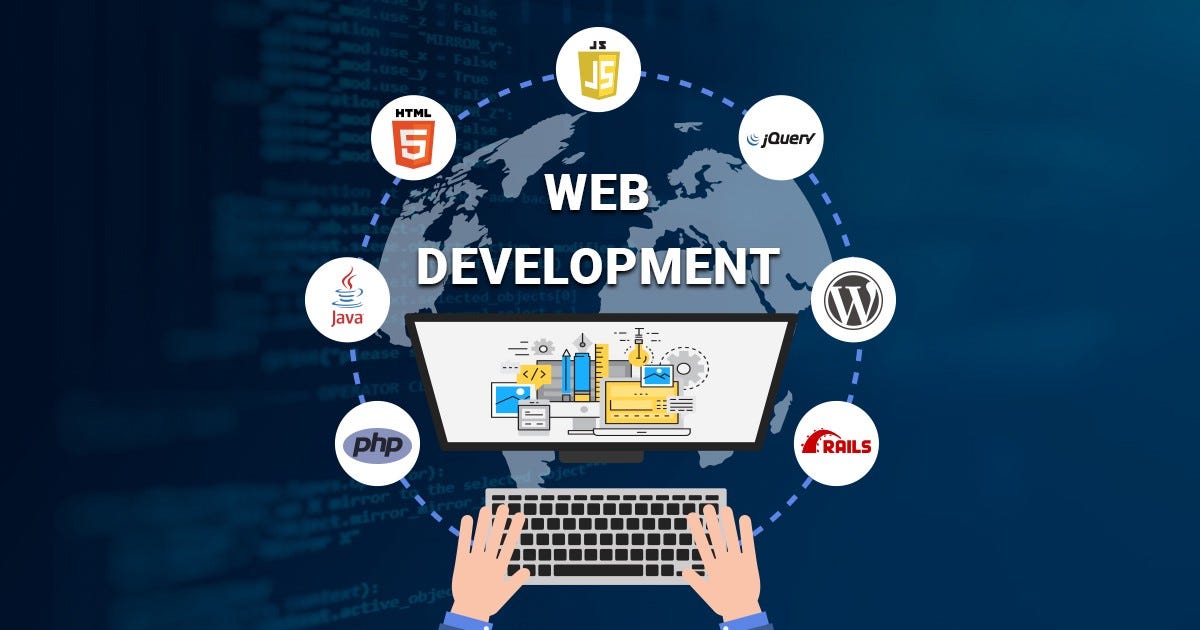 Why Should You Choose Tapio Digital's Mobile App Development Services?
"Cost-effective without sacrificing on quality", this is what makes us stand as one of the No. 1 Mobile Application Development Companies in Bangalore.
With a completely vigorous team of app developers, our sole aim is to deliver market-leading app development services that are innovative and cutting-edge. We have delivered and developed m-commerce, B2B, and B2C mobile applications, ios/android app development services in which we keep efforts focused on achieving faster time-to-market, reduced maintenance costs, and guaranteeing consistency covering all the platforms.
Building with compatibility, dynamic user experience, and superior methodologies we provide an extraordinary opportunity for businesses to reach out to their target customers by developing cross-platform/iOS or android app development services by integrating cutting-edge technologies and functionalities.
We provide full-cycle mobile app development services using native and hybrid technologies. Being ranked among the leading mobile app development companies in Bangalore, our expert mobile application developers have extensive experience creating high-quality mobile applications from ideation to concept of delivery and support.
Whatever your ideas for mobile apps, we create rich and highly intuitive digital experiences through B2B and B2C mobile applications that are quality-tested and productivity-driven. We have helped many businesses by giving uninterrupted experience to their customers with our bespoke mobile app development solutions, with great mobile app design.
Core Benefits of Choosing Tapio Digital as Your Software Development Partner

Client-Centricity

Innovated Digital Marketing Solutions
Forward-thinking Approach

Dedicated Team
Flexible & Economical Packages

Rigorous Testing
Technology We Work On
We, being one of the prominent mobile app development in Bangalore, will ensure that your customers get a quality app experience using latest technologies to build futirstic solutions.
Our talented team of mobile app development experts, with a knack of leveraging fundamental and multiple technologies to provide bespoke mobility solutions with a competitive edge.
Here are some of the technologies we're proficient in:
iOS Android HTML 5 Javascript Xamarin React Native Angular .NET CSS Python
jQuery Python Ruby PHP Amber Angular Js Java Laravel Django Node Js
Our App Development Process
Let's check out how we'll create a next-gen mobile application from a unique idea. Take a look at the steps included in our application development process:
It's possible to have a concept and strategy for mobile app, but creating it from scratch isn't easy as it looks. It requires undergoing processes to build mobile applications so as to offer quality user experience and to maximize customer engagement and usability.
Adding to this, mobile applications provide users a distinct and broad exposure to technology and services that the audience has been looking for for a long time across different mobile platforms.
There are over 3.2 billion people in the world active digitally and consuming the maximum content from mobile applications. Due to the increasing usage of mobile apps, many businesses are also exploring the mobile app development industry to offer exceptional digital experience to their target audience.
1. Project Scope & Concept
Initially, we'll begin with an in-depth understanding of the project requirements and the key elements that need to be considered to come up with a plan of action. Once you'll know the concept and client requirements, we are ready to take big steps in mobile app development process.
Moving forward, we'll create a strategic and comprehensive mobile app development roadmap and try to get an insight into the app ideas, audiences, and other things for the development process which helps the designers, app developers, and project managers.
Here at this stage, a lot of coding takes place and more controls to user interface. Our app developers will start developing your app from creating pillars and wireframes all the way to creating app designs and integrating suggestions into the project.
This is the most crucial step in the app development process. Before launching the app into the market, our QA experts ensure that the app runs perfectly and is thoroughly tested eliminating any errors or bugs found. Our expert mobile app developers will figure out what went wrong and corrects it.
Finally, the app is ready to go live. Our team of experts will make your app readily available on Apple/Google play store. Our QA experts will keep a close eye on the performance of the newly launched mobile app once it's live.
Once users start downloading your app, we as an iOS/ android app development company will bring new features or updates over time based on the user's feedback. The more downloads we got, the more app maintenance requires. We will keep your mobile app updated, ensures that its running smoothly, running code checks and fixing any errors or bugs, and working on user's feedback.
How do we do it?
We add the perfect blend of innovation and business solutions to our mobile app development services. Turn your vision into action and let us develop an outstanding mobile application for your business to deliver business and scale it to new heights with the bespoke mobile app development company in Bangalore. The number of Android and iPhone users is increasing on a larger scale and so are the mobile apps.
Using our top-notch mobile app development services in Bangalore, we develop cross-platform, custom mobile and web applications that cater to meeting your business requirements.
We at Tapio Digital, are keen on developing the right development skills required to ensure we can always deliver bespoke and successfully develop apps using advanced digital technologies to take up your business to the next level the best it can be.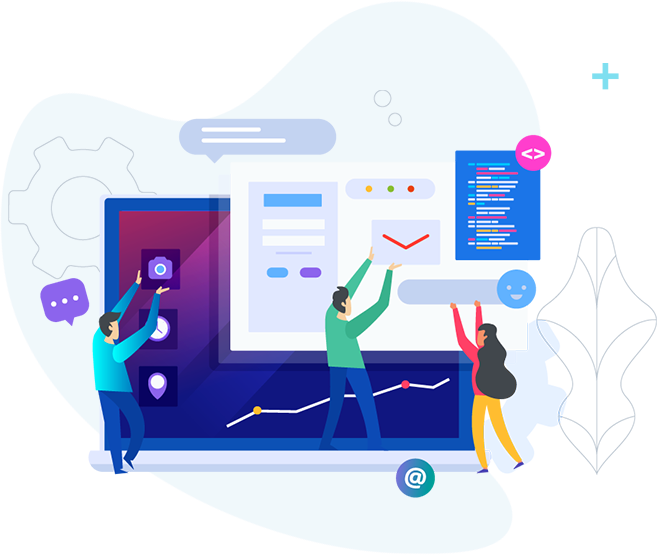 Hub of Expert Mobile App Developers
Strategic and Design-led Mobile App Development Process
Flexible Cost of Development
Round-the-clock Support
Development Types
Mobile marketing offers a wide range of opportunities for interacting with users on a more personal level. Today, we can address a much more specific audience according not just to age, gender and location, but also to interests and mobile browsing data, as well as other factors that give the possibility to reach a specific target segment, within a specific audience profile.
Custom Web & Mobile Development Solutions
We are the masterminds in creating custom web applications for various industries. If you want to harness the power of the web with your business idea, TapioDigital will make that happen for you. We have extensive knowledge in creating cutting-edge web applications enriched with enterprise-grade features that is accessible to all mobile devices.
As a custom web app development company, choosing us can have several benefits for you, some of them are as follows:
Industry-led customized web applications tailored to your business needs
Rich user experience across all web & digital platforms
Highly scalable growth with our web development expertise
Full stack web development across multiple platforms
Expertise in creating mobile backends and APIs that can be easily integrated
iOS App Development
Here at Tapio Digital, agile, feature-rich and powerful, our bespoke mobile app development company in Bangalore, fully match your iOS ideology. By keeping client's unique selling point and target audience as our main priority, we develop mobile apps that helps businesses to achieve their goals and getting business opportunities. As a full-cycle mobile app development company in Bangalore, we create both native and hybrid applications on iOS app development software that ensures consistency in your mobile operations.
Android App Development
With over 75% market share in Asia, Android has become the leading mobile operating system in the world. TapioDigital, leading android app development company in Bangalore, create reliable and high-quality android apps utilizing the Android SD platform that offers smooth user experiences for android users.
Our android app development experts have extensive knowledge and vast experience in developing smart and user-friendly android mobile applications. Due to availability of Android's mobile handsets at reasonable and fair prices, android mobile application development is highly recommend for enterprise solutions.
Hybrid Apps
When it comes to reaching out to all users using iOS and Android phones, we provide cos-effective and native app solutions. We are a forward-thinking mobile application development company in Bangalore with a team of experience mobile app developers hybrid and cross-platform mobile apps. It can be deployed on both iOS and android apps, from just using one codebase.
We have developed over 30+ hybrid mobile applications using React Native, Ionic or Native frameworks. We love transforming your business ideas into reality and developing simple and stylish mobile apps matching to your requirements.
Native Mobile Apps
If you're looking for the best Mobile App Development company in Bangalore, you're at the right place. If specially designed and high quality mobile apps is what you're looking for, we've got you covered! Using all the emerging technologies we will turn your ideas into feautre-rich and tailored native mobile applications that delight users and meet business objectives.
App Updates
Do you have an existing mobile app and you wish to update it, or need a professional team of mobile app developers to keep it active, error-free and supportive to users. With our passion and expertise in serving 50+ mobile app development project and mobile app development services, we can help you to add extra functionality and new features or updates to your mobile app you require. Our team of mobile app developers will first review and analyze the existing code and then delivers simple yet agile and powerful mobile application using strategic design-led app android development approach.
ML Development Services
Machine Learning has become one of the latest and emerging technologies. Buisnesses have started leveraging to harness the power of this technology to drive business outcomes, automate business processes and delivers exceptional value to customers. With our machine learning amobile app solutions, our ML engineers can solve complex business problems by develop powerful chatbots, and adaptable applications backed by ML technology.
Are you looking for Cutting-Edge App Development Agency? You've come to the right place.
Let's talk and discuss your app development requirements that will help your business succeed.
We look forward to hearing from you.
App Development FAQ
Are your Websites Custom? Do you use templates?
Yes, everything we build is 100% Custom made with unlimited revisions to the design. We are custom starting from the design all the way to your administration area to manage the website yourself.
For clients looking for affordable website designing, we use wordpress themes for WordPress CMS based website development.
Your prices are good Do you outsource your work?
NEVER! From the start or our company more than 2 years ago until today we do not outsource any of our work to any company or companies abroad.  We do have partners to accomplish work that our client needs but we don't offer. But we never outsource to anyone outside India. We are proudly 100% Indian company.
Custom, So you don't do WordPress?
Yes and NO! Everything we do is 100% custom build including the administration area. As a professional web design and web development company we want to provide to our customers the best solution for them. Our custom CMS is better, far more secure, much easier to learn and more flexible than WordPress. However, some customers had used WordPress in the past and want to use it again. We will gladly build their site using WordPress this is not a problem at all to us. But you will be downgrading from a much better CMS platform.
What about hosting, Do I have to host my website with you?
No at all unless you want to! Unlike other web design companies at our level we do not need you to host the website with us. We do provide hosting for our customers but it does not means you are obligated to host with us.
Is your websites SEO friendly?
100% Yes! Remember we are Google Partners! it's our obligation to you as a customer to make sure your website is visible online. So, for that reason we help you by building the website 100% SEO friendly and we use best practice on web design as requested by our partner GOOGLE.
Marketing Can you help me with Online Marketing
100% Yes! We don't just build your the website for you. We do much more than building the website. Our main goal is to help you succeed online. We are in for the long haul, our team is committed to your success and we offer many online marking packages including, Local SEO, National SEO, World Wide SEO and Paid Per Click Advertising (Adwords Account Step) including search network and display network.